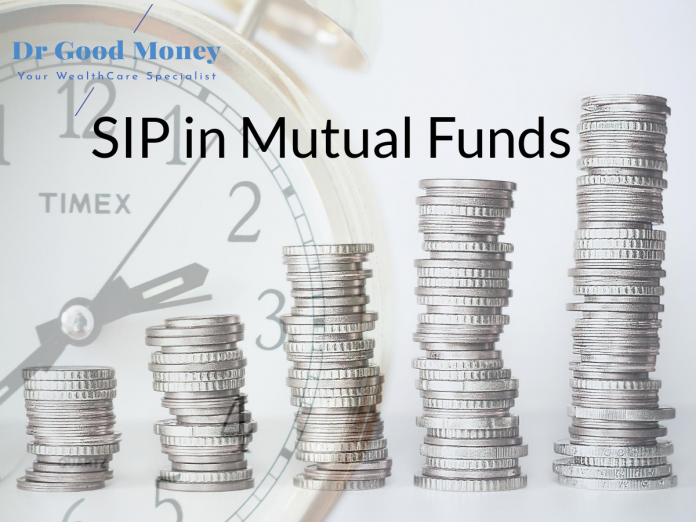 There are many investors who do not know what a Mutual funds are, but they have SIPs running in their name. On asking, they say they have invested in SIPs. Some even say that they do not want to take risks in Mutual funds, that's why they prefer doing SIPs only.
Aren't they both the same? Well, for the aware Investor, Yes. Still, a lot of people use both the terms interchangeably, which is not Right. It is important for every Investor to know what exactly he/she is doing, so to be aware of the risk and return factors and decide wisely.
SIP or Systematic Investment Plan is a way to invest systematically in Mutual funds or any other asset class for that matter, at pre-decided regular intervals. However, only Mutual funds have made the term SIP popular and thus it is used majorly in the context of Mutual Funds only.
SIP: Meaning and Benefits (infographics)
In this post, I tried to make an infographic, which explains the meaning and benefits that SIP offers. SIP or Systematic Investment Plan is not a flexible investment tool but also helps achieve long and short term financial goals.
It is a wonderful tool, favorite among Financial planners, who prefer mapping your financial goals, especially long-term goals, such as- retirement, child education, etc. which requires saving for a longer period of time and in a disciplined manner, with this.
Not only equity funds, but SIP can also be done in debt and liquid funds as well.
YOUR FINANCIAL DATA
RECORD KEEPER
Organize and Collate data at a Single Place for easy Access and Management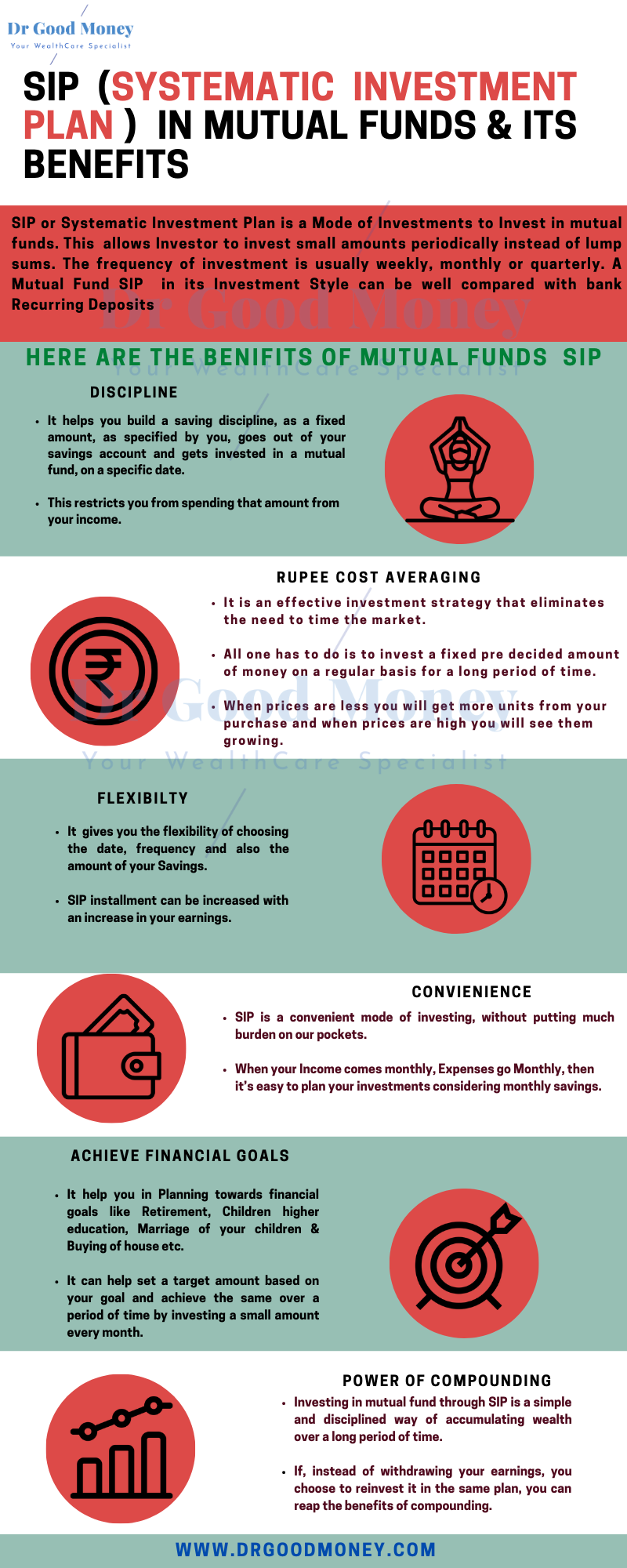 How can you use SIP to your advantage?
As you may be aware that, one of the basic features of equity markets is volatility. SIP can help you manage the volatility, provided a reasonable time.
It can help you sail through all market cycles. In fact, the essence of being a SIP investor lies only when you capture all market cycles.
The best way to use SIP would be to link them to your financial goals and choose the fund according to the tenure of the goal you are targeting.
If the goal is long-term, then you should also take into account your Risk Profile before selecting funds and start SIP. You may take the help of Financial Planners to design a suitable portfolio for your goals. That way, market ups, and downs would bother you less and you can manage your investment behavior better.
So, in a nutshell, Regular, but disciplined systematic investment and proper planning would help you slowly create wealth over the long-term, to help you build the required corpus for all your financial goals, as and when they arrive. Provided you understand the product and use it meticulously.