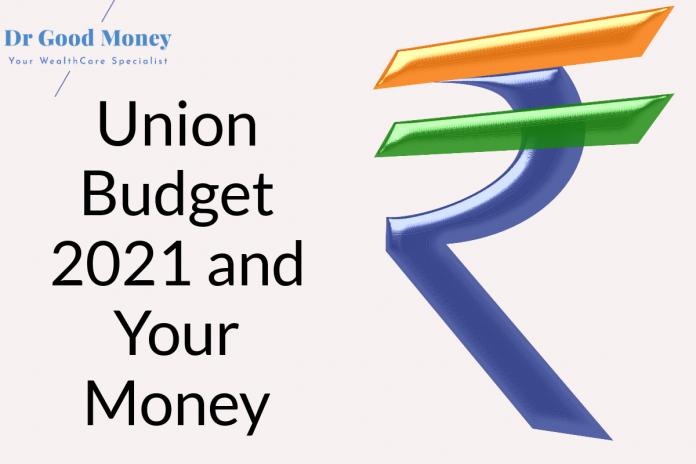 Budget 2021, was the first digital budget in the history of India. A lot of expenditures on development were announced by the Finance Minister in her Budget speech, without increasing the tax burden. No extra cess was also announced.
Various announcements were made for the revival of the economy from the after-effects of covid-19 by increasing the Spending on Building Roads & Infrastructure, Quality Healthcare, Education, and other areas that need development. When people are not spending, then the Government has to, as it is spending only that leads to demand and job creation and in turn growth.
Stock markets also gave a cheer by going up by 5% on the budget day.
Important points in Budget 2021, impacting personal finances:
I tried to explain the important announcements made in the budget 2021
which would impact your personal finances through infographics: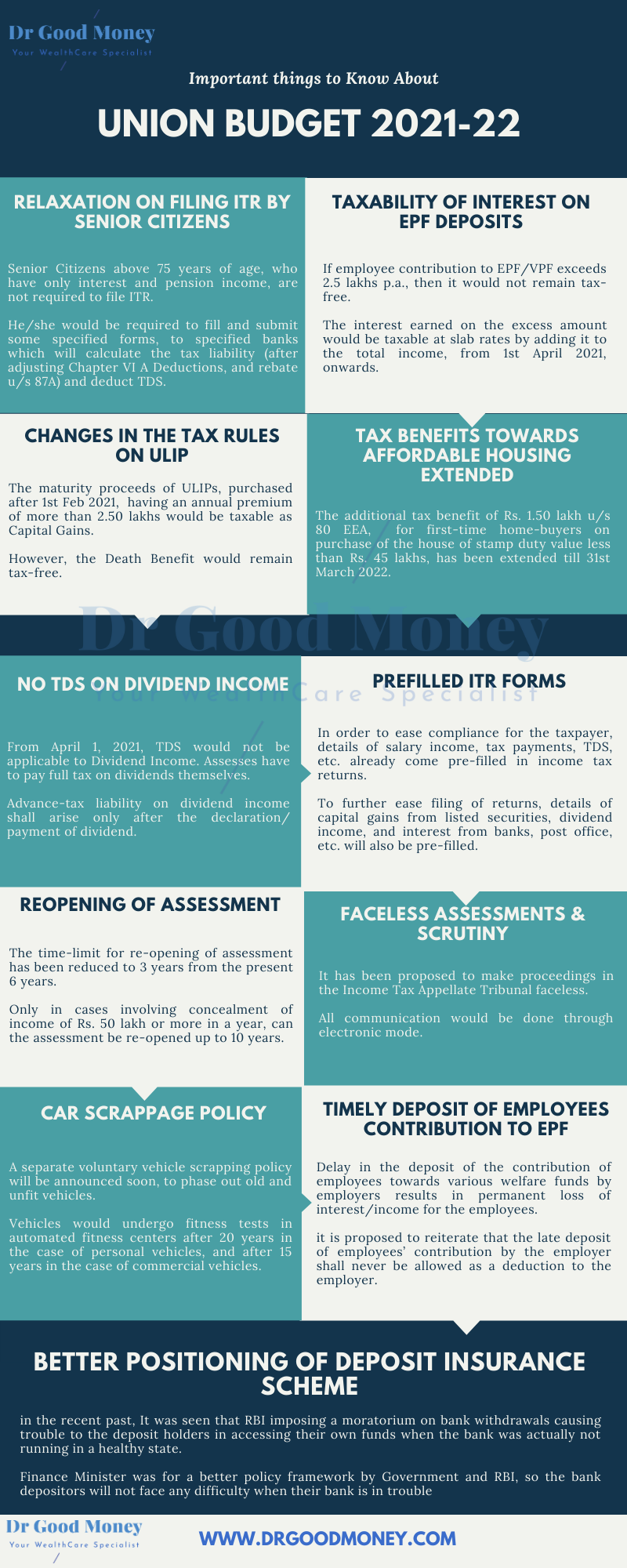 Bottom Line:
Union Budget is the Government's Budget but it impacts you as well, directly or indirectly.
YOUR FINANCIAL DATA
RECORD KEEPER
Organize and Collate data at a Single Place for easy Access and Management
Economic Growth and contraction both impact you and thus each and every announcement of government, its proper implementation, the expected resultant prosperity or despair…all will impact you in one way or the other.
That's why I always say, don't just focus on the tax announcements, which may be a small increase or decrease in your tax outgo, but be concerned about the usage of the Tax money, and where ever possible try and question them on the same.
You should also re-look at your budget, so as to be prepared for all kinds of eventualities.
Government has many sources to cover up the deficits from, but you don't. So, buckle up…interesting days ahead!