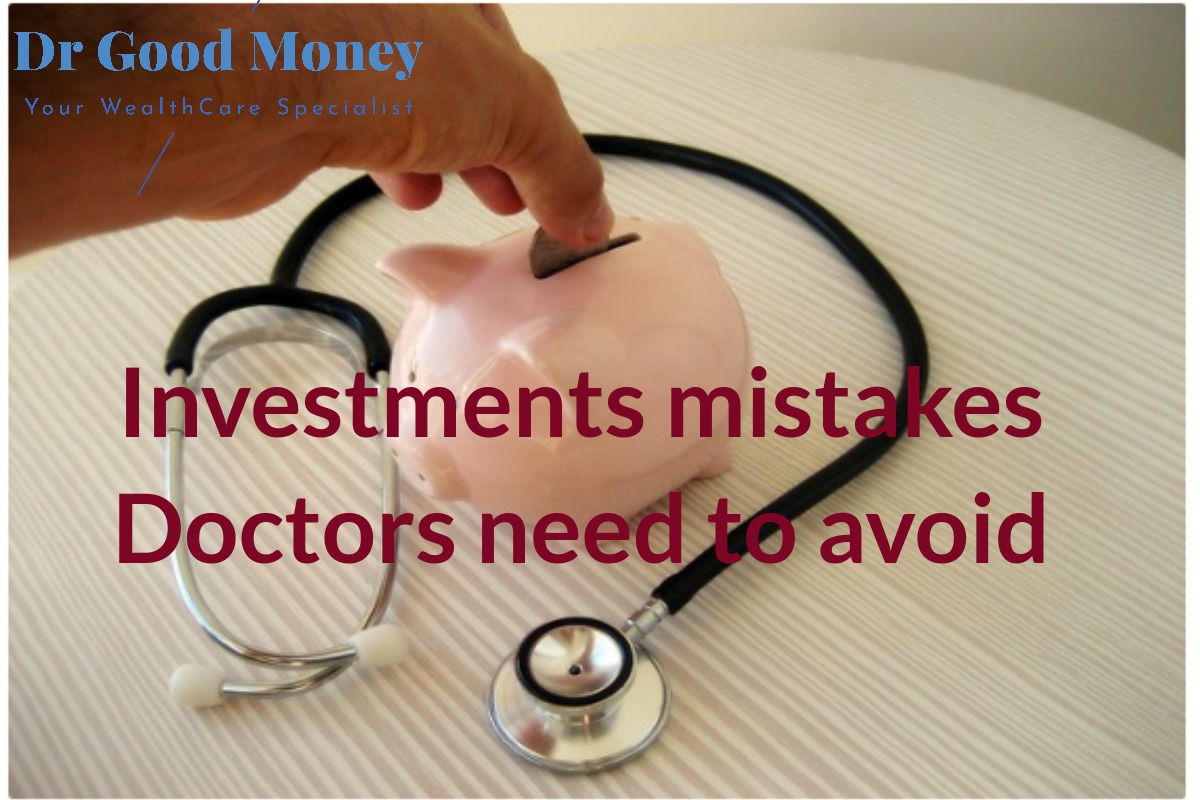 A mistake is an error or an incorrect action or decision that is made unintentionally. It means that something was not done as intended or as expected and can result in negative consequences.
Sometimes if the Results are not negative, that may not mean that the action in the beginning was not a mistake. For e.g. If the health of a smoker never goes down, that does not mean smoking is not bad.
Mistakes happen because of a variety of reasons such as lack of information, lack of experience, incorrect assumptions, miscommunication, emotional impulsiveness, and more.
However, these days the information flow is so huge and fast, that mistakes happen when you construe the noise around as knowledge. This results in Overconfidence of knowing the subject you know hardly about, based on which you tend to make many investment and life decisions.
This is what Social media is doing these days.
Doctors are not Expected to make Mistakes. At least not in their profession, something which impacts their Patients, as any misjudgement may prove costly to health and sometimes life of the patient. So professional vigilance is a must for the Doctors.
YOUR FINANCIAL DATA
RECORD KEEPER
Organize and Collate data at a Single Place for easy Access and Management
And when it comes to Investment management, due to the busy schedule, Doctors may have limited time to research and manage their investments, leading to a lack of attention and discipline in their investment strategy.
At the end they tend to rely on the Bankers, Product Agents or even Family members for advice on the personal finance matters. 
Investment Mistakes by Doctors
Below, I have listed down 5 Investment mistakes which many doctors make when they do not follow a structured investment strategy based on their goals. Thus should be cautious about
Conclusion:
Mistakes are an inherent part of the human experience and serve as opportunities for learning and growth. By recognizing and acknowledging mistakes, individuals can reflect on what went wrong and make necessary changes to improve their behavior or decision-making in the future. This is why mistakes are often seen as an important part of the learning and development process.
However, some mistakes are proved to be a lot more costly and some, rather than making you wise, put you on a risk averse mode. These should not be the preferable outcomes, which is where it is important for doctors to understand their challenges, Limitations and aspirations and work towards all round growth and focus on the things matters to them most by delegating the work which is not their domain to the experts to reduce the mistakes, including the investment mistakes and improve well being
Remember, even professionals make mistakes, but they also know how to correct them.