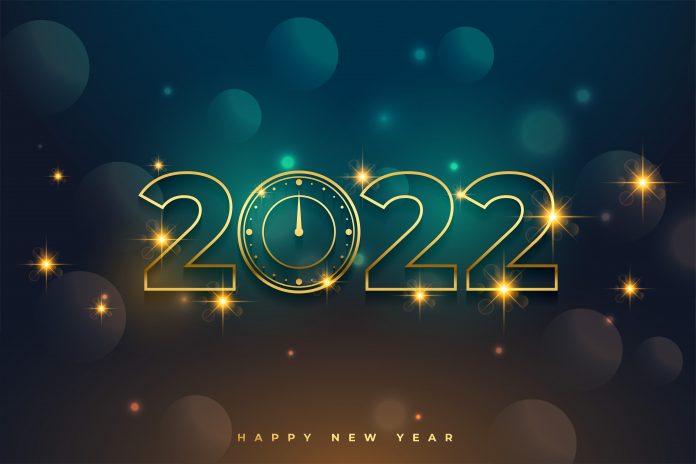 Another year has come to an end. Once again, it's time to look back, see what did well, where we could have done well, where we were wrong, and plan to work for a better future.
I am sure, the experience you had last year will inspire many resolutions. You may resolve to give better care to your patients, find a work-life balance, spend more time with your family, learn about new developments… or do whatever you think is good for the improvement of your life. 
While you know better on the areas of improvement, if you have your financial life also in mind and you resolve to take action for its betterment, I will assist you in fine-tuning the same. More than Resolutions, wellness comes from actions.  
It's always necessary to fine-tune things when the results aren't as expected or as required. 
Just as the radio and musical instruments require fine-tuning to catch the proper frequency, our financial life also requires fine-tuning whenever we find there are things that may hamper our efforts to achieve our goals.
And what better time than the New Year to reassess our current finances so that we can make the necessary changes for our better future.
YOUR FINANCIAL DATA
RECORD KEEPER
Organize and Collate data at a Single Place for easy Access and Management
Fine-tune your Budget:
Doing a budget is all about being in touch with your cash flow situation and keeping our financial house in order. This helps you manage cash flow so that you can generate enough surpluses to invest in your future. 
If you ever found yourself struggling to spend on some important things or felt like withdrawing savings to pay another important need, or thinking of rolling over credit card debt to make a necessary purchase… then this is the best time to relook at your budget and fine-tune the same so to manage such situations in a better way. 
Investigate your expenses to find out where you are underestimating or overspending than you need to. 
Most people overlook annual and unseen expenses in their monthly budgets like expenses on festivals, expenses on guests visiting or on relatives getting married, expenses on birthdays, tax payments, etc.
Make provisions in your monthly budget for such annual expenses. 
However, be aware that this might lead you to cut back on discretionary spending. But all this is for better management and a good future. 
In addition, it's best to have your miscellaneous expenses be between 5 and 10% of your estimated expenses.
Fine-tune your Insurances:
Find out the status of the Policies you have already bought.
It is highly probable that you would find some policies that you continue only to avoid booking losses. As in surrendering, today may not give you the capital back. 
Instead of looking at it from a profit-and-loss angle, find out the role they play in your financial life.
Are they helping you reach your financial goals in any way? Does the sum assured meet your needs? 
If not, then, you should surrender immediately. Though there is a number calculation too, for that you may need a financial planner's help.
If you fine-tune your insurance policies, it may give you a more positive picture of your budget as well.
(Also Read: Why Personal Accident Insurance is important?)
Fine-tune your Priority list:
Review your Goals again and refine your priority list, if necessary. 
Your viewpoint on some of your goals might have changed as a result of many situations you faced in the last year. (Also Read: How young doctors should set their financial goals)
You may like to prioritize your retirement planning to your children's education/marriage; you may want to settle for a small car rather than SUV and things like that. (Also Read: Why retirement planning should be the most important goal for doctors?)
You can further modify your savings and investments by fine-tuning your Priority list.
Fine-tune your savings & Investments:
In my mind, savings are a tool for reaching near-term goals, while investments are for long-term goals. 
Equity has performed well in the last one year or so. Perhaps now is the time to rebalance your asset allocation. 
It is a mistake to assume that everything is fine now and that the stock market will continue to move in the same direction.
It is always a good idea to work with a process approach. 
Changing your goals or priority list may also require some changes in your investment pattern.
(Also Read: Best Investment Options for Doctors)
Fine-tune your tax planning
Every year, those who do not do their tax planning in April find themselves in a financial crunch in January, February, and March. 
This is due to the fact that your employer would deduct the Major portion of tax in these months and also people do their tax-saving investments during these months. 
Therefore, better plan your tax strategy in April every year and resolve to do so. This will also help you stay within your budget.
(Also Read: How a Doctor couple can do tax planning)
Fine-tune your Estate planning
Make the necessary changes to your WILL. You must have added some new assets or maybe liabilities or if changes occur in your financial/family profile, then you must review your estate planning documents. (Read: Responsible Doctors…Do Write Your WILL)
Ensure that you have appropriately nominated your bank accounts, insurance policies, mutual funds, and other financial instruments to facilitate comfortable distributions as and when needed.

In the End…
Financial planning is all about making your financial life more comfortable.
Let's devote more time in 2022 to our finances. One to 2 hours a month will do the trick.  
Treat your finances as one of your close friends and help her grow with proper management as her growth will lead to your growth too.
The more time you spend with her, the better you will be able to understand her problems and the more you can share her happiness. 
(Also Read: Financial Planning for Doctors- What to expect?)
WISH YOU A VERY HAPPY AND PROSPEROUS NEW YEAR 2022.