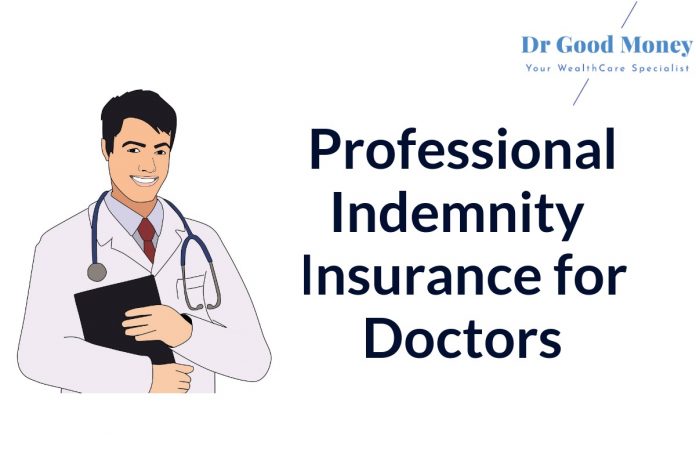 When it comes to professionals, they have a close connection between their personal and business finances. Most of them are not able to set a dividing line in between. So, whenever any risk arises in their business or profession, it hugely impacts their personal finances too.
In recent years, with increase inflow of Information (Read Misinformation), and spread of technology, professionals have also become prone to risks such as- negligence, errors, omissions, mistakes etc. or sometimes, blames, fake accusations, baseless complaints etc.
And when it comes to doctors, you are so burdened with patient load, stressful hospital environment, late-night working hours and complying with regulations, plus the patient's psyche, you are more at risk.
Even if you are not at fault, or that was an unintentional mistake, still the legal action or enquiry against these, not only hampers your reputation but also exposes you to monetary risks.
Professional Indemnity Insurance helps protect doctors from these risks especially the monetary one. It is also known as Medical Indemnity Insurance
Nowadays even doctors working in Government hospitals are also asked to pitch in some portion of monetary penalty laid on by the Court.  
YOUR FINANCIAL DATA
RECORD KEEPER
Organize and Collate data at a Single Place for easy Access and Management
(Also Read: 5 Risks Doctors are exposed to and how to manage them?)
Professional Indemnity Insurance for doctors: What does it cover?
Professional Indemnity Insurance provides the doctor, cover against the financial repercussions arising out of any claim on account of negligence, error, omission, mistakes, inadequate services or advice etc. committed whilst rendering professional service.
Some such scenarios could be a negligent diagnosis or providing substandard courses of treatment or loss of patient records etc. In one court case, the apex court inter alia observed that negligence has many manifestations – it may be active negligence, collateral negligence, comparative negligence, concurrent negligence, continued negligence, criminal negligence, gross negligence, hazardous negligence, active and passive negligence, willful or reckless negligence, or negligence per se. So, when things go to court, you never know what's going to be the Result.
Not only the legal costs and expenses arising out of such scenarios but professional Indemnity policy also covers the defence cost in the court of law and the compensation payable to the (patient in doctor's case) in order to rectify the mistake.
Any working professional, whether a doctor, surgeon, lawyer, chartered accountant, engineer, architect, consultant etc. may avail this insurance.
Professional Indemnity Insurance: How it works?
The sum assured under this policy would depend upon the nature and quantum of work or the size of the contracts the professional is entering into. It is also known as the Limit of Indemnity
In the case of doctors generally, it's difficult to quantify the same and is also presumed to be as unlimited or as decided by the court of law…so the Limit of Indemnity is to be set by himself.
Any expenses over and above this limit would be borne by the Doctor himself. This limit is decided at two levels, based on per accident and per year, i.e. Any one Accident (AOA) and Any One Year (AOY).
These limits are basically the ratio of the number of accidents covered within a particular year and the amount payable per accident, within the scope of the sum assured.
The insured would have to choose these limits beforehand, usually ranging between 1:1 to 1:4.
For example, assume that you have a professional indemnity insurance cover of Rs.20 Lakhs and the AOA and AOY ratio you have chosen is 1:4. This means in a year 4 accidents are indemnified upto 1/4th of total claim per accident.
Now, a claim arises, amounting to Rs. 6 lakhs. So, in this case, the insurance company would be liable to pay Rs. 5 lakhs as compensation (25% of the sum assured) per accident and would cover 4 accidents within a year. You have to bear the balance 1 lakh.
Professional Indemnity Insurance: How much does it cost?
The premium of professional indemnity insurance depends upon the risk involved, Insured's profile and the extent and jurisdiction of cover required, ranging between 0.3-1% of the total sum assured.
Normally, for all professionals, the premium comes to 0.3%, but professionals involved in the high-risk domains such as- specialized surgeries, want to get covered in India as well as Abroad, the premium could be higher.
Also, in case of 1:1 ratio of AOA and AOY, premiums could be slightly higher
However, the cost could come down, when professional association tie-ups come into picture, as in those cases they negotiate at a group level.
Professional Indemnity Insurance: What it does not cover?
Professional indemnity insurance does not cover:
Acts done with deliberate intent or willful neglect to harm the other person.
Accidents or incidents that happened before the cover was being taken or was in force.
Any criminal acts, statutory fine or penalties or punitive damages levied.
Loss of Goodwill
Some specific exclusions for doctors or medical professionals:
Legal responsibility that cannot be covered under the inherent contract between doctor and patient.
Medical treatment given for weight loss, plastic surgery, genetic damages, and conditions associated with AIDS etc.
Some of the Companies offering Professional Indemnity Insurance in India:
ICICI Lombard
Tata AIG General Insurance
New India Assurance
United India Insurance
Final Words:
It's wise to transfer the risk to the insurance company wherever possible.
In order to protect personal assets from the liabilities arising out of the professional practice, it is important for every doctor to have a decent professional indemnity insurance cover and renew it every year.
Also, the sum assured and the AOY and AOA ratio should be a function of the scale of operations of your professional practise, not based on any Rule of Thumbs. You should not decide the quantum of cover seeing someone else's.
It works just like Life Insurance. Your life insurance needs can be far different from that of your neighbours' or colleagues' life cover.
So, before buying an indemnity cover for you make sure that you have set your limits right and the sum assured is also adequate to cover the risks. You could discuss with the professionals involved in similar practise and scale, before making any decision and pray that the claim never happens!
Do remember, in the event of any claim, the first thing you should do is to inform the insurance company about the same and seek their guidance on the further course of actions.
Hope this write up clears the air around Professional Indemnity Insurance. Please share it with family, friends and professionals you know.
Should you have any questions related to this, feel free to ask in the comments section.